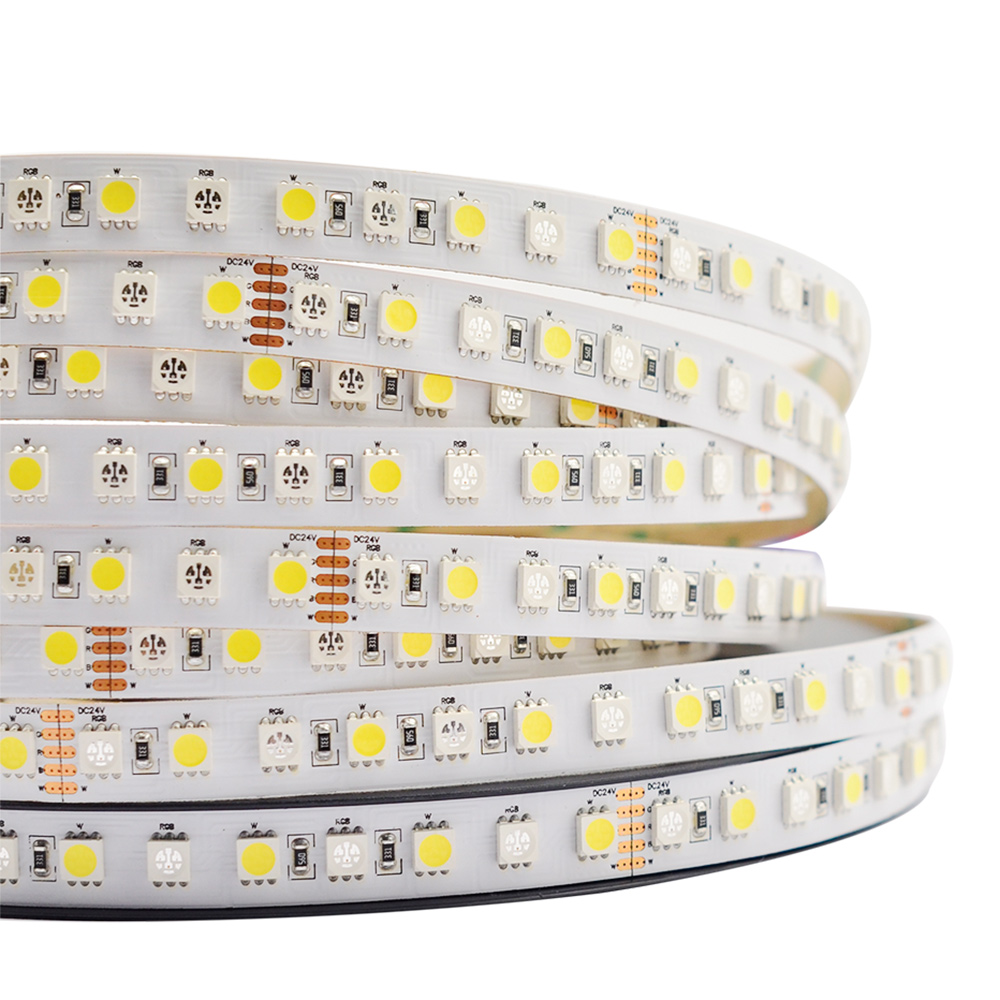 Universal RGB+White super bright LED flexible light strip with high power 5050SMD(Surface Mounted Devices) RGBW LEDs. 480 LEDs per reel, 1meter(3.28ft) and 5meter(16.4ft) Per Reel By Sale.
Our brightest Flexible LED RGB+White light Strips soft and easy bent for installation. Available in 5 meters (197 in) Waterproof optional flexible light strips with adhesive backing and can be stuck just about anywhere (except IP67/IP68 type which will come with mounting brackets). can be cut into 6-LED segments, so you could cut a different length for your project and request. The led strip has low light decline and long lifespan with copper, black, or white PCB background. The LED light strips Suitable for the indoor or outdoor average home lighting as well as lighting professionals. The 12/24VDC operation, Low carbon, no radiation, no flicker, and no pollution to human and environment, Safe and stable. Color Controllable –Connect LED Smart RGBW Controllers.
Product Specification
LED Strip Type: SMD 5050 RGBW480LEDs/16.4ft
LED Chip: Epistar super brights Chip
Working Temperature:-4°F (-20°C) ~ 122°F (50°C)
Storage Temperature:-40°F (-40°C) ~ 176°F (80°C)
Dimension: 16.4ft/roll,every 6 PCS LED can be cut
LED Quantity: 96LEDs per 1meter (3.28 ft)
Lifespan: 50,000+hours
Warantty: 3 years
Dimensions:L500cm(196.8 in ) x W1.2cm(0.47 in ) x H0.20cm(0.08 in )
Input Voltage(V): 12/24VDC
Working Power: 115W/16.4ft Max
Lumen Per LED: 20-22Lumen 10560lm Max /16.4ft 644lm/feet 91.82lm/watt
Wavelength NM(RGBY): 2000-2500mcd
CRI: 95
Color Temperature CCT(White):Warm White(2800-3600k), Daylight White(5500-6500k), Cool White(7500-9500k)
Beam Pattern:120 degree
Water Proof: Non-Waterproof; Waterproof IP65; Waterproof IP67; Waterproof IP68 Optional
Applications
Backlighting

LED Task Lighting

Retail LED lighting

Sign illumination LEDs

Automotive accent lighting

Display case and accent lighting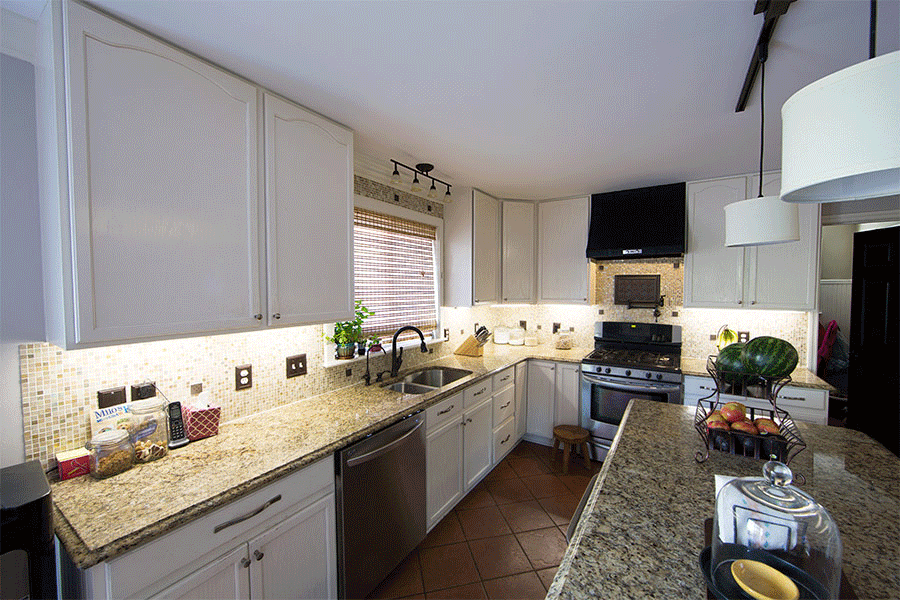 Color Temperature And CRI
Choosing the correct color temperature lights for your project is very important, and as important as the brightness you choose.
Consider the look and feel you want your project to have.
What other color lights will be present, What material and color are the materials you wish to light,

CRI(Color Rendering Index) is a measure of how well a particular light source renders vivid, natural color. Lamps, led tubes, or led bulbs with an index of greater than 90 are generally considered High CRI light sources, and will make food, jewels, or any other product come alive with bright, natural color.

Waterproof Level Description

IP20Non-waterproof(The PCB [Printed Circuit Board] surface of the bare, with a self-adhesive back, For Indoor);

IP65Waterproof(Epoxy cover waterproof, Epoxy Resin, PCB surface is encapsulated with plastic Gel, with self-adhesive 3M back, For Outdoor & Indoor) ;

IP67Waterproof(Silicon sleeve waterproof, PCB is encapsulated with silicon tube, with a plastic fastener, better waterproof, For Outdoor);

IP68Waterproof(Fully waterproof plastic irrigation, PCB both surface and back are encapsulated with plastic Gel, with a plastic fastener, the top level of waterproof, For Outdoor);

Installation Instruction


Less than 16.4ft(5 meter) led strip lights connection diagram

More than 65ft(>20 meter) led strip lights connection diagram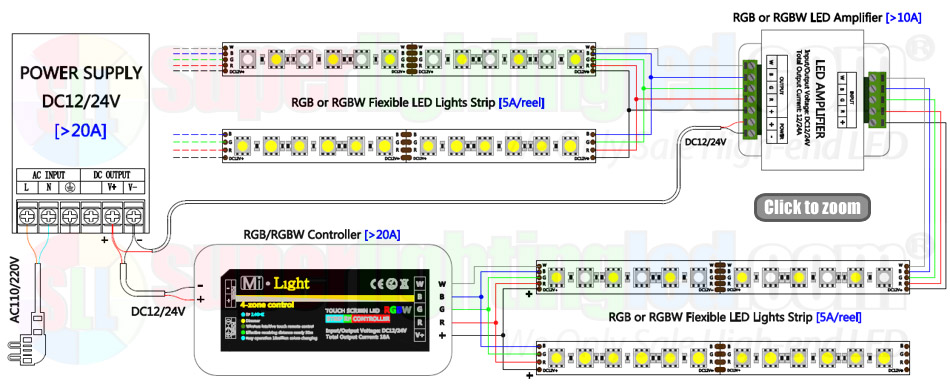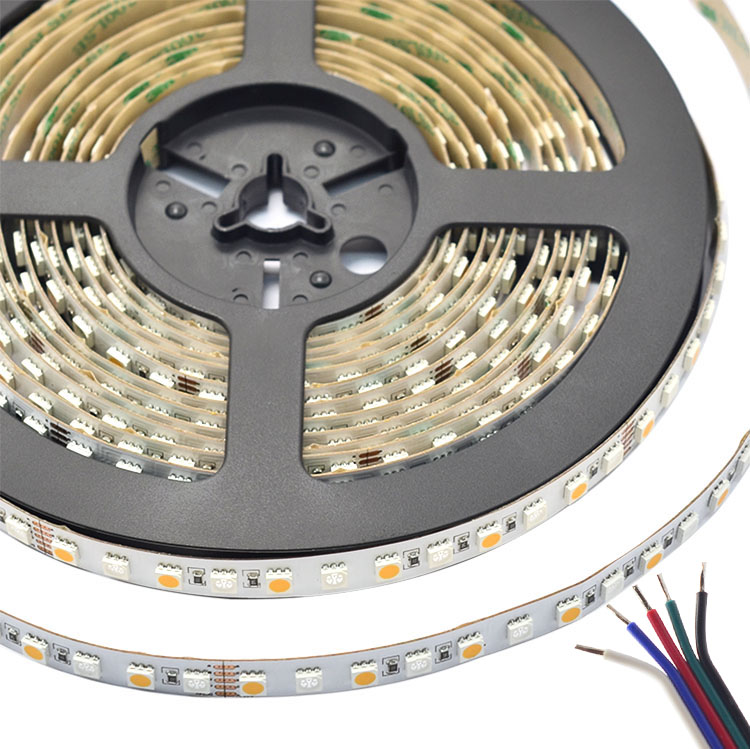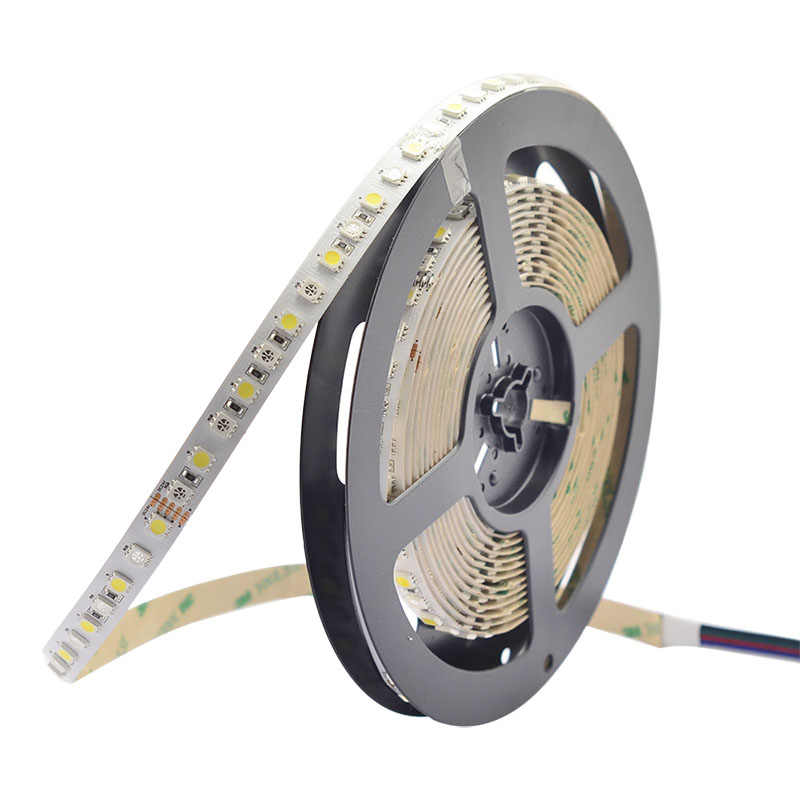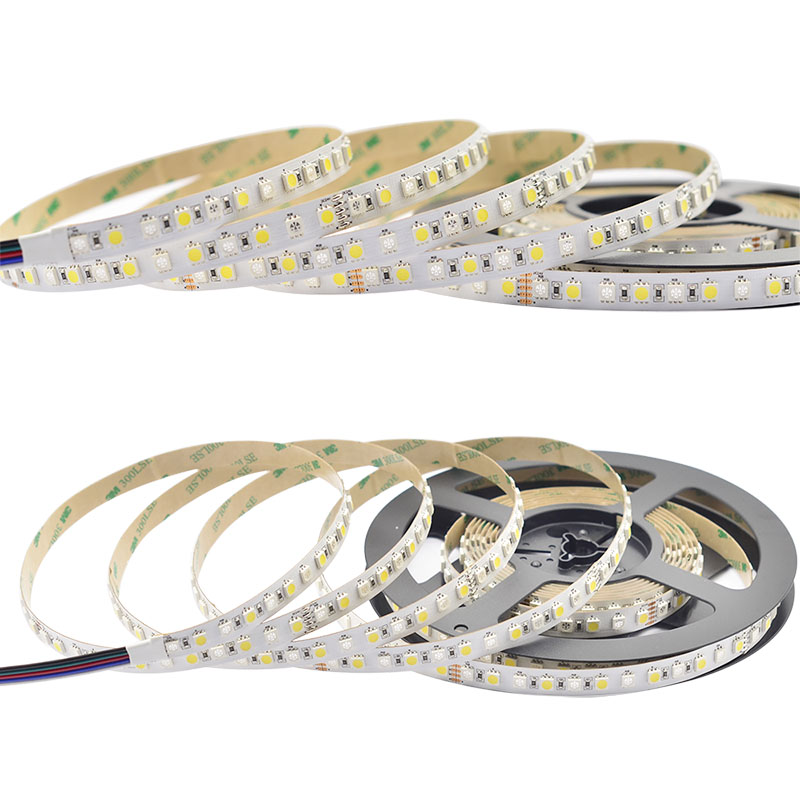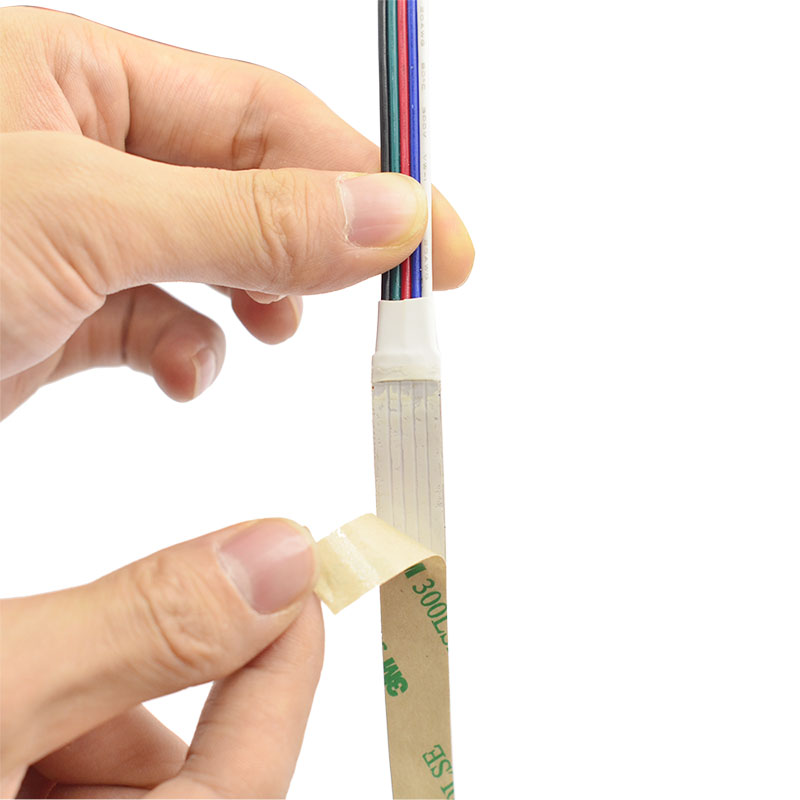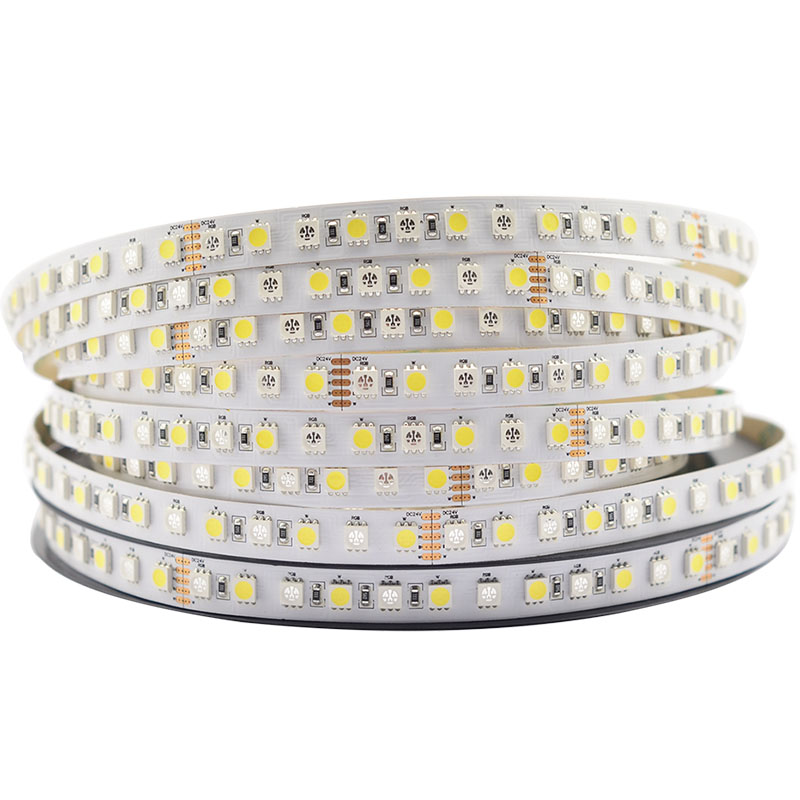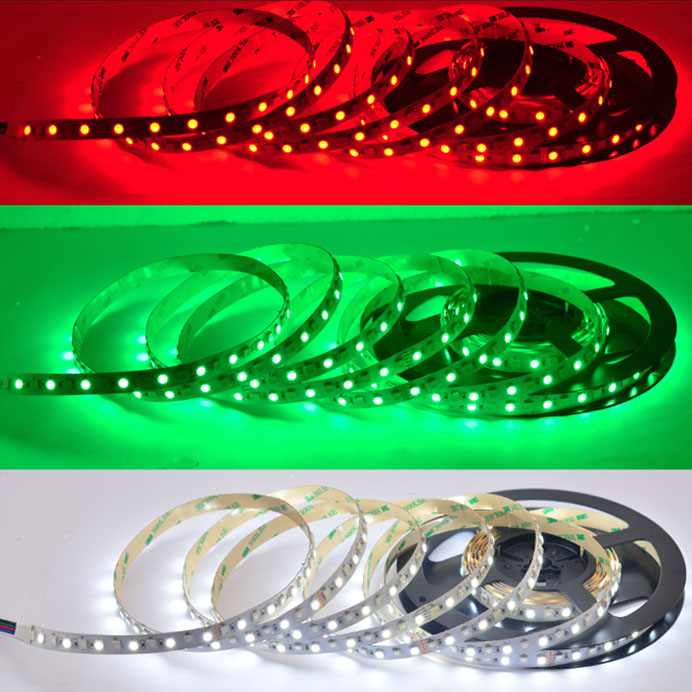 Source: RGBW Super Bright Series DC24V 5050SMD 480LEDs Flexible LED Strip Lights Waterproof Optional 16.4ft Per Reel By Sale