Abstract : Promoting China-Pakistan cooperation in areas of public health, new infrastructure construction and industrial development of CPEC is a significant measure for the two countries to push ahead the high-quality development of the Belt and Road Initiative (BRI).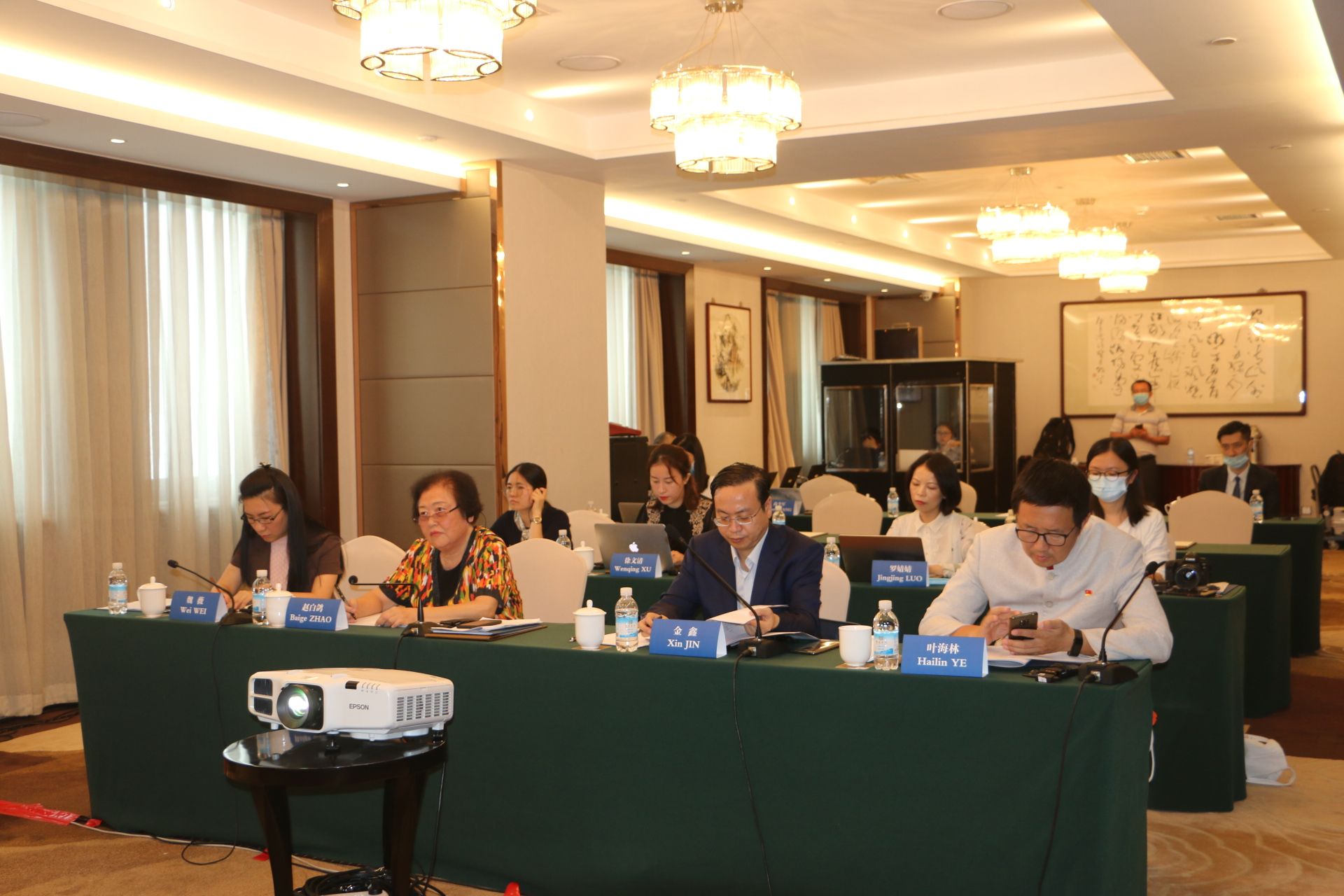 BEIJING, July 23 (Xinhua) — Against the backdrop of globalization and global epidemic prevention and control, promoting China-Pakistan cooperation in areas of public health, new infrastructure construction and industrial development of the China Pakistan Economic Corridor (CPEC) is a significant measure for the two countries to push ahead the high-quality development of the Belt and Road Initiative (BRI).
The remarks were made by government officials, think tank experts, and entrepreneurs from China and Pakistan at a webinar on new opportunities and challenges of China-Pakistan bilateral cooperation in the post-epidemic era held on Wednesday.
Despite the outbreak of the COVID-19, CPEC projects are still progressing as scheduled, providing important support for Pakistan's economy, participants of the webinar said. They agreed that in the post-epidemic era, China and Pakistan should further deepen bilateral cooperation through CPEC projects and build a high-quality community of common development.
Building a corridor of health
The COVID-19 is one of the most severe challenges human is facing. Only by working together can human win the battle against the epidemic. China and Pakistan should strengthen cooperation in the field of public health and build CPEC into a corridor of health.
Since the outbreak of the COVID-19 pandemic, the two countries have conducted effective and courageous cooperation.
"Thanks to the close cooperation between the two sides, all the projects and all the Chinese companies under the CPEC are keep moving," said Yao Jing, China's ambassador to Pakistan, adding that no single local worker of CPEC projects is laid off due to the pandemic.
China will work with Pakistan to further promote the high-quality construction of the corridor and provide assistance for Pakistan to overcome the epidemic and resume the economy, added Yao.
Mushahid Hussain Sayed, Senator of the Parliament of Pakistan, applauded the two countries' cooperation amid the epidemic. He said that the spirit of putting people and life first should be adhered to in overcoming challenges brought by the epidemic. In this regard, China has provided a very good example.
Speaking of cooperation after the epidemic, Jin Xin, Director-General of China Center for Contemporary World Studies of International Department of Central Committee of CPC, suggested that China and Pakistan should strengthen cooperation in the field of public health, improve public health emergency information sharing system, enhance medical research cooperation, and promote development of health industries.
Special attention should be paid to improve people's livelihood when implementing CPEC projects and projects under the framework of BRI, as more people have turned their eyes to life-centered needs after the outbreak of the epidemic, according to Ye Hailin, Deputy Director-General of National Institute of International Strategy of Chinese Academy of Social Sciences (CASS).
To advance Belt and Road (B&R) construction, efforts must be made to strengthen public health management, improve health infrastructure and cultivate talents in this field, noted Huang Renwei, Executive Vice President of Fudan Institute of Belt and Road & Global Governance.
China and Pakistan have seen implementation of public health cooperation projects in recent years. The scope of cooperation will be further expanded in the future.
Sun Xiaorong, Chairwoman of Wuhan Landing Intelligence Medical Co., Ltd., said that her company had signed an agreement with Pakistan's Ministry of National Health Services, Regulations and Coordination on providing cervical cancer screening services for women in Gwadar port. Based on the needs and demands of Pakistan, the company will promote the use of 5G technology, artificial intelligence and cloud-based diagnosis technology across the country.
Accelerating digital transformation of CPEC
As China is promoting the construction of new infrastructure such as 5G networks, AI, data centers, industrial Internet and Internet of Things, speeding up the digital transformation of CPEC will bring benefits to Pakistan.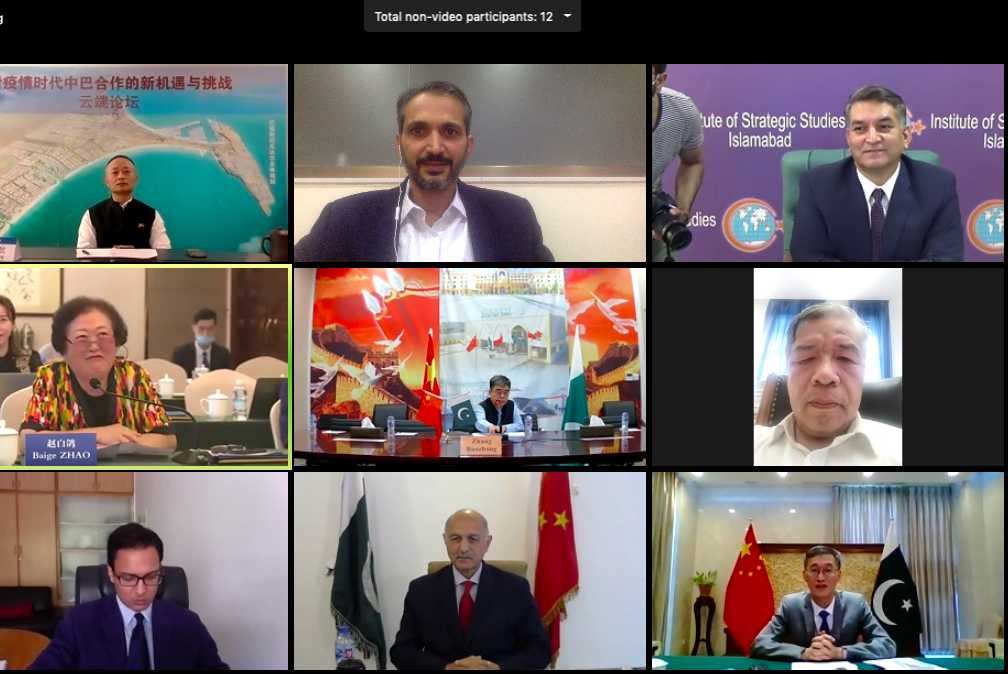 China and Pakistan will intensify cooperation in new infrastructure construction. The two countries should further strengthen exchanges in the field of digital technology, promote the development of cross-border e-commerce comprehensive pilot zones, and build new trade centers featuring digital trade, according to Zhao Baige, Vice Chair of the 12th NPC Foreign Affairs Committee and Chair of Advisory Committee of BRI International Think Tank of CASS.
Pakistan has taken measures to boost digital sectors including e-banking, mobile payment and digital payment, said Shah Faisal, President of JW SEZ Group of Pakistan, adding that the country hopes to learn more from China in this respect.
Jin Xin suggested that efforts should be made to speed up the digital transformation of the infrastructure of CPEC by promoting the construction of optical cables, 5G communications facilities and data centers to improve the ability of data transmission.
Through digital transformation, Gwadar port, which is the centerpiece of CPEC, can improve efficiency and better facilitate Pakistan's import and export trade, intermediary trade and processing-related trade, thus becoming a model for the country to reduce the cost of international trade and boost local industrial economy, stated Liao Jianhang, Deputy General manager of CCCC-FHDI Engineering Co., Ltd.
Exploring industrial cooperation opportunities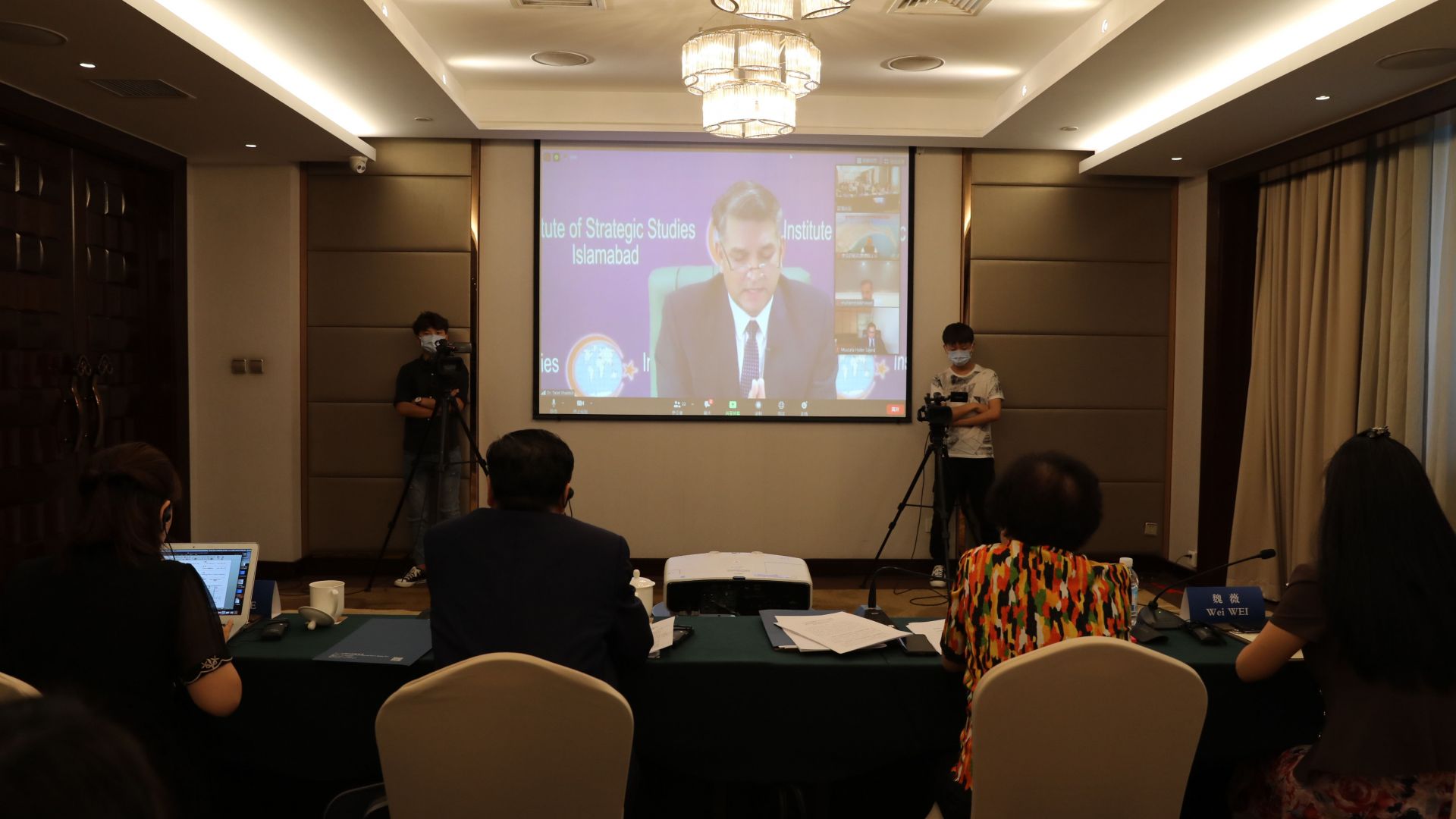 Participants of the webinar agreed that to realize the high-quality development, bilateral cooperation around CPEC should be extended to cover more industries.
One of the key areas for cooperation between the two countries is agriculture, which is highly valued by Pakistan.
Muhammad Mudassir Tipu, Director General (China) of Ministry of Foreign Affairs of Pakistan, noted that Pakistan has great potential for agricultural development, but it needs experience, expertise and capital investment from China. The two countries recently established a special working group to develop Pakistan's agriculture. This was a good practice.
China, Pakistan and the Middle East could jointly set up an agricultural cooperation mechanism to export agricultural products to the Middle East, according to Shakeel Ahmad Ramay, Director of Asia Study Center of Sustainable Development Policy Institute.
Jin Xin held it that CPEC represents a new industrial chain. Some well-known Chinese enterprises such as Haier and Huawei have made huge industrial investment in Pakistan. For example, Haier, who employs nearly 20,000 Pakistani workers locally, has extended its home appliance business from Pakistan to the whole Middle East.
In the post-epidemic era, China may need to explore more markets and needs more import sources. In this context, there will be more opportunities of economic and trade cooperation between China and Pakistan, said Zhang Baozhong, Chairman of China Overseas Ports Holding Co., Ltd.
The webinar was co-hosted by China Center for Contemporary World Studies, National Institute of International Strategy of Chinese Academy of Social Sciences (CASS), "Belt and Road" Initiative International Think Tank of CASS, Sustainable Development Policy Institute, and Research and Development International, and undertaken by Pakistan-China Institute under the guidance of Silk Road Think Tank Association. Xinhua Silk Road of China Economic Information Service, China Daily, China Economic Net and China.org.cn provided media support for the webinar. (Contributed by Su Dan, Luo Jingjing, Zhang Yuan with Xinhua Silk Road, silviasu07@163.com)
About Xinhua Silk Road

Xinhua Silk Road (en.imsilkroad.com) is the Belt and Road Initiative (BRI) portal.China's silk road economic belt and the 21st century maritime silk road website,includes BRI Policy, BRI Trade, BRI Investment, Belt and Road weekly, Know Belt and Road, and the integrated information services for the Belt and Road Initiative (BRI).

Source: China Pakistan Economic Corridor fuels high-quality development of BRI